2015 Florida Holidays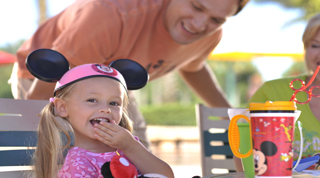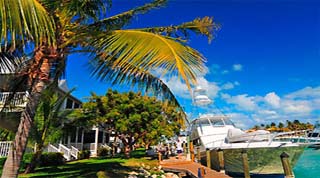 Booking your Holidays to Florida in 2015 now, is a great way to book early and save!
With our Florida holiday 2015 options you will be able to get the right holiday for the right price with cheap Orlando flights at unbeatable value for money.
Florida Holidays 2015
Here at tailormadeflorida we can offer you holidays in 2015 for each month of the year, including peak school holiday dates for Easter 2015, Summer 2015 and Christmas 2015, not forgetting the other half term dates in February, May and October, enjoy all the festivities of Halloween or xmas as the Floridians do during your 2015 Florida holiday.
Book on a deposit basis for all our Florida holidays 2015, as we understand the need to have a holiday and quality time with the family to look forward to, while being able to save and pay for it over monthly installments spreading the costs and being able to plan and start that Florida countdown.
Virgin Atlantic, British Airways and United along with Disney and Universal have seen this advance booking process grow year on year and have now realized the need to offer fantastic Disney Florida holidays over 18 months in advance.
We have different holiday options for each month of 2015, with most of our best priced packages in January, Early June , Late September or November as these are the quietest times to go.
Orlando Holidays 2015
Book one of our Holidays in Orlando and stay in either Kissimmee,Lake Buena Vista or International Drive with a low deposit, then set up a standing order to pay the balance off each month. Example holiday for a family of 4 (2 adults and 2 children) staying on International Drive and including four 14 days Disney attraction ticket passes, travelling in May 2015 half term week for 2 weeks would cost on average from as little as £25 per person per week (if booked in March 2014). Call or email now for a full quotation.
Disney Florida Holidays 2015
Walt Disney Florida 2015 Holidays offer you the chance to experience the true nature of the Disney characters from all the Disney movies in one area. Out Now!! With most of the Disney hotels offering their Disney Dining Plan 2015 packages.. Disney pride themselves in creating the magic and then bringing it alive for you to live the magic. Checkout our blog section to see all the latest news staying on site in one of the many Disney Resort hotels.
Florida Villa Holidays 2015
Staying in one of our Florida villas gives you the opportunity to experience all the major attractions and must-sees, then return to the comforts of your own villa to relax and re charge. Travelling as a family or as a group with friends you'll be delighted with the opportunity our villas offer to spend quality time together. When you are booking your 2015 Florida holiday so far in advance you will have the added benefit of being able to choose some of our best villas at the most convenient locations. Here at tailormadeflorida we search through 1000s of hand picked villa options to find your best suited requirements, whether that is for onsite internet access, a spa, games area or south facing pool you will be assured we do not give up until you are happy.
Gulf Coast 2015 Holidays
Not just the theme parks!! Florida Gulf Coast beaches are world class and offer areas with miles of pristine white sandy beaches. Flights to Florida 2015 with British Airways into Tampa offers you the chance to experience areas starting from Clearwater and heading right down to The Florida Keys and Key West we have villas and apartments/condos to offer at various locations. Why not stay a week in Orlando experiencing those fast adrenaline theme parks then move across to Cape Coral, Ft Myers or Bradenton to soak up the relaxation of the Florida beaches. Our Florida team are experienced in assisting with matching your needs and requirements to the right location whilst keeping track of the budget you have set.
Florida has endless choices we can tailor make your Florida holiday to match to your requirements, we appreciate how important your Florida holiday is and we pride ourselves on providing unbeatable value with choices and flexibility.
Allow the team to start planning that Florida 2015 Holiday - the more information you provide regarding your requirements the better the team can match and work on exactly whats right for you.
Easter 2015 Florida holidays
Peak Easter 2015 holiday dates are around the 20th March so if you can be slightly flexible with your dates either at the Wednesday before or after the 2 week period we are able to find you some fantastic offers. Plus new in we have Easter Florida holidays 2016 so be first to for all 2016 dates. For those that need to book the peak Easter weekend dates the direct flights on both Virgin Atlantic and British Airways are quite experience so if you are able to fly with one change on route this will help with cost.
All of our offers and prices are subject to our terms and conditions and availability at the time of booking. Various travel dates apply, and offers are normally based on maximum occupancy for accommodation. If any offer is not exactly what you are looking for, or you would like alternative hotels/locations/airports, please contact us and one of our specialist travel consultants will create your holiday to suit your requirements.