Easter Holidays to Florida 2021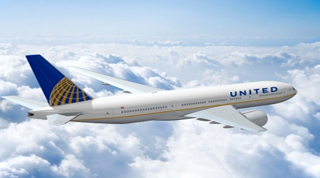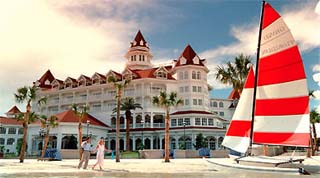 Easter Holidays to Florida 2021 is one of, if not the most popular 2 weeks in the calendar year. Early booking is advisable if you want those peak March or April Easter holiday dates on one of the direct services from Gatwick, Manchester or Glasgow with either Virgin Atlantic or British Airways. Easter is popular for a number of reasons, mainly the climate expect warm sunny days with little or no rain and temperatures up into the mid to high 80s..perfect! The other main reason why Easter in Florida is so popular is the price, you can in comparison to the summer, get yourself a bargain if you plan in advance and can be flexible on the dates.

Tailormade Florida has many different ways of getting you to Florida over Easter in 2021. The most popular airlines, both of which we have direct deals with are Virgin Atlantic and British Airways. They both fly direct into Orlando from London Gatwick, with Virgin also offering a daily service direct from Manchester, a twice weekly service from Glasgow into Orlando and finally British Airways offer a daily service from Gatwick into Tampa.


In addition to all these, if you find that neither Orlando or Tampa are available at a sensible cost and your dates are set in stone, then we seriously suggest that you at least consider flying Heathrow direct to Miami and again both British Airways or Virgin Atlantic fly this route, with BA offering multiple daily flights. Package these flights up with one of our excellently priced fully insured vehicles from our car hire partner Alamo and you will most probably be pleasantly surprised at the price outcome. Sure, there is a longish drive involved up to Orlando but it is definitely worth considering.

However, as years go by, we are seeing the direct flights at Easter into Orlando & Tampa rocket in price so we also recommend the indirect flight option. Tailormade Florida have direct deals with a number of the leading carriers including United, American and Delta. An indirect flight means a change of planes on route to Orlando, Tampa or whichever airport you have chosen to fly into. In many cases, as ridiculous as it sounds, the total flying time can be not too dissimilar to a direct flight.

Remember, that if flying indirect you will stop off at a US Gateway Airport, do your customs and immigration there (as this is your first entry point into the USA) while on the ground which then means that on arrival into Orlando, Tampa, Miami or wherever you are flying to, you simply collect your bags and walk through to arrivals. Those flying on the direct service often have a 2 hour plus wait at Orlando doing their customs and immigration. So there are pros and cons for both direct and indirect flights.

Consider making your Easter Florida Holiday into a twin centre, United for example will allow you a stopover in New York and this is hugely popular with our customers combining two great destinations in one fantastic Florida Holiday.


Once you have your Easter flights sorted, it is time to consider where you wish to stay, do you hire a car and so on? Tailormade Florida has a huge portfolio of hotels, villas, condos, cruises. You name it, we feature it and if we do not have it, we will go and get it for you! If travelling with a large family, group of friends or really anymore than 5 passengers then choose a villa. We have villas of literally all shape and size, from 2 to 7 bedroom and all with their own screened swimming pool, perfect for relaxing in after a hard days fun at the parks! Many of our villas are privately owned and therefore named, i.e you can see and choose the actual home you want to stay in before you book. Extras such as spa games areas, internet access and views over conservation are also no problem, just be sure to mention this to your travel expert and he/she will come back with a suitable home to fit your dates, budget and specifications. We have homes in all the top villa communities, including Emerald Island, Windsor Hills, Highgrove, Highlands Reserve, Calabay Parc, Westhaven, Formosa Gardens & Southern Dunes.

Another accommodation you may wish to consider for your Easter Florida Holiday is a condo or apartment in a resort. We have some of the best prices in the industry at properties such as Tuscana, Bahama Bay, Vista Cay and Cypress Pointe. Condos are what we know as Apartments. They also come in all shapes and sizes from 1 to 4 Bedroom and although they usually do not come with their own private pool, they are located on resort style properties which have outstanding communal facilities, including pools, jacuzzi, tennis, lounge/clubhouse and much more. If you are looking for a self catering holiday with a little bit more space but not breaking the bank in price terms, then this could be the answer. Check with your travel expert and price comparisons against staying in a villa or hotel are no problem at all.


Last but not least, is a traditional hotel. Especially popular on or around the International Drive area of Orlando and ideal if you are not wanting to hire a car. We have got fantastic rates for your Easter Florida Holiday staying at , The Rosen Inn Pointe Orlando, which offers free shuttles to the theme parks and complimentary WiFi access so you can stay in touch with family and friends. The Homewood Suites on International Drive, a fantastic value, 4* All Suite Hotel which also offers shuttles to the parks, free cooked breakfast daily and a 1 Bedroom Suite with separate living/sleeping area. Or how about the ever popular Doubletree by Hilton Orlando at SeaWorld? This hotel is also located on International Drive and offers unbelievable value for such quality accommodations. These are just 3 hotels of literally hundreds that we feature. If you have a specific property in mind for your Florida Holiday then as usual, check with your travel expert and we can build that perfect Tailormade Florida holiday!

Finally we move to dates. As is always the case, the more flexible you can be the better. When it comes to Easter in Florida or any Florida holidays 2021 date for that matter, a few days here or there can make a massive difference to price. Avoid (if you can) travelling on a weekend day as you automatically get hit with the dreaded weekend supplement. Travel midweek to avoid this and you will more often than not find availability is much better and this will be reflected in the price.

Tailormade Florida have prices right up until 2022 so give us a call or send us your enquiry online today and let us get that perfect Florida Holiday booked and sorted so then all you have to do, is look forward to it!


All of our offers and prices are subject to our terms and conditions and availability at the time of booking. Various travel dates apply, and offers are normally based on maximum occupancy for accommodation. If any offer is not exactly what you are looking for, or you would like alternative hotels/locations/airports, please contact us and one of our specialist travel consultants will create your holiday to suit your requirements.