Special Offer Holidays
Walt Disney World Florida Resorts
Disney's Saratoga Springs Resort Walt Disney World Florida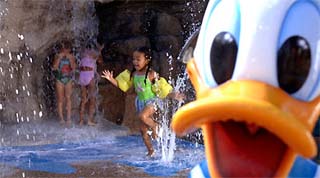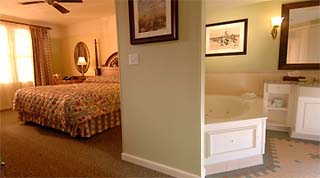 While Walt Disney World resort will provide you with a fantastic selection of modern resorts and settings, there is also an ideal opportunity to take a step back in time. This is best signified by the Saratoga Springs Resort, one of the many fine venues in the Walt Disney World resort. This venue is found by the banks of a stylish lake and the atmosphere of this area brings to mind classic New York country retreats of the 1800s. It may not seem like a typical Disney resort but if you want to get the best of your Disney holiday, this is an ideal destination.
The accommodation at Saratoga Springs Resort provides a range of options including studio apartments, and villas with 1, 2 and 3 bedrooms. The larges villas can house up to 12 people so even the largest families or groups will find a place to enjoy. Every room has a patio or balcony and all rooms are equipped with kitchen facilities (even a full kitchen or kitchenette) and other amenities from home.
Tips for Disney Saratoga Springs Resort
You will find that horses play a significant part in the entertainment at Saratoga Springs and if you or your kids love horses, you will love what is on offer. There are plenty of classic equestrian art and horse details around the accommodation and area but there are also well supervised horse related activities to look out for. Sporty people are well taken care of at this resort as there are a number of activities like tennis or basketball.
If you and your family are more creatively minded, you will find that there are plenty of activities geared towards you and your interests. There are plenty of creative pursuits like painting and origami for all the family.
Enjoy your dining options at Walt Disney World
No matter what you get up to at Disney Saratoga Springs Resort, or any other resort at Walt Disney World, you will want to ensure that you and your family are well fed. If you have booked the Disney Dining Plan, there will be no shortage of great dining options for you to choose from. There is a chance to try American cuisine at its finest at the Disney Saratoga Springs resort with the Turf Club Bar and Grill. This setting provides stunning views of the waterways of the Buena Vista Gold Course. If you are more interested in sandwiches and a quick snack, you will find the Artists Palette is the better place for you to visit.
If you are looking to book a great value trip to Florida and Walt Disney World and you are flexible when you can travel, you may find that November is a great time of year. The weather is warmer than it is in the United Kingdom and there is a sense of seasonal magic starting to appear. Obviously you will not receive the full on festive experience that you would receive in December but November is a time which offers a lot. Do not forget that Americans celebrate Thanksgiving in November so there is a massive celebration taking place in this month.
If you are keen to find a good range of affordable flights to accompany your Disney Resort choice, Virgin Atlantic will offer you what you are looking for. The firm provides a range of flights from various UK cities all direct with fantastic onboard facilities.
Features of Disney's Saratoga Springs Resort
Swimming Pool
Children's Pool
Children's Playground
Restaurant
General Store
Gift Shop
Food Court
Fitness Centre
Video Games Arcade
Jogging Facilities
Bike Rentals
Boat Rental
All of our offers and prices are subject to our terms and conditions and availability at the time of booking. Various travel dates apply, and offers are normally based on maximum occupancy for accommodation. If any offer is not exactly what you are looking for, or you would like alternative hotels/locations/airports, please contact us and one of our specialist travel consultants will create your holiday to suit your requirements.